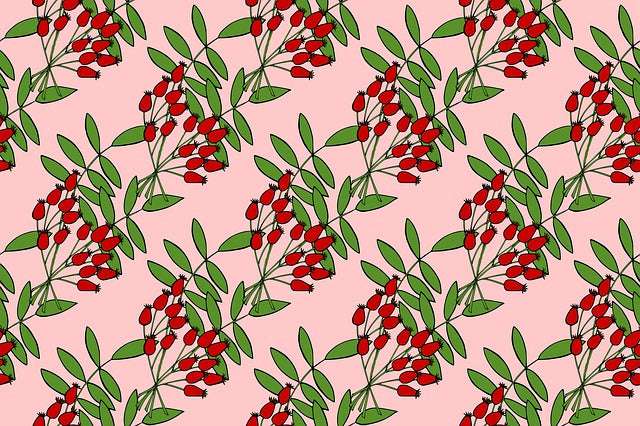 Benefits of Rose Hips
Depending on your age, you might remember seeing a jar of glycerin and rose hips sitting on your grandmother's dressing table along with her cold cream and cosmetics. Rose hips have been used for centuries because of their nutrients and disease-fighting properties. Roman physician Pliny the Elder in the 1st century told the story of a woman who received a message in a dream. The woman was asked to send her son, a soldier, a concoction of wild rose root known as Cynorrhodon. While we're all familiar with roses, their prickly thorns and fragrant beauty, one lesser-known part of the rose is the round, seed-filled bulbs known as rose hips.
The Fruit of the Rose
Also known as the fruit of the rose, rose hips are found underneath the rose petals.  Typically red-orange in color, the berries (rose hips) can also be found in yellow and black varieties. Unlike rose blossoms, which bloom in the spring and summer months, rose hips generally grow after the petals have already bloomed and started falling off. Edible when prepared properly, rose hips are considered at their sweetest when picked after the first frost. Rose hips get their red-orange color from carotenoid pigments known as lycopene and beta carotene. These pigments have been shown to promote both skin and eye health. Rich in Vitamins A, B5, C and E, rose hips are also rich in disease-fighting antioxidants like ellagic acid, quercetin and catechins. A diet rich in these compounds can help lower inflammation and oxidative stress.
Vitamin C plays an integral role in collagen synthesis and immune health. Rose hip seeds are high in polyunsaturated fats, which support a healthy skin membrane and protect skin from UV rays, cigarette smoke and pollution.
A small study showed that taking 3 mg of rose hip powder daily led to a significant decrease in wrinkles and significant increase in skin moisture content and elasticity. Researchers attributed the results to rose hips' robust antioxidant, vitamin C, and fatty acid profile. In short, the combination protects and replenishes your skin's natural protective barrier. Vitamin C applied directly to skin has been shown to significantly increase the rate at which skin cells replenish.
The rose may be the most famous flower in the world, prized for its beauty and fragrance but also consider rose hips. Look into what they can do to help your natural beauty blossom when incorporated with a quality, all-natural, vegan skincare product. LOUMI has created a collection of natural derived skincare products using their vegan formula, combining botanicals like jojoba, rose hip, jasmine, and aloe vera to deeply nourish and illuminate your skin.
Our Rose Glow Illuminating Face Oil combines rose hip, Vitamin E, jasmine, sea buckthorn and jojoba - botanicals that help repair damaged skin while also protecting from future damage. LOUMI's You Up? Eye Cream hydrates and brightens eyes, aiding in collagen production and revitalizing sensitive under-eye skin. Loumi's Say Aloe! All Day Cream is a powerhouse face cream packed with nutrients and vitamins to deliver intense hydration that lasts all day long. Check out our complete line of all-natural, skincare products at https://loumiskincare.com and illuminate your skin with LOUMI.